Generating a settlement statement or statement of account follows the same process as all other documents. Our statements open into word so follow the previous step to generate the document.
The difference with these statement documents from standard letters becomes clear after the document is generated. When the document is generated you will find a statement ribbon at the top of your word document.
Click this ribbon and you will be given the options you will need to interact and add information to the table in this document.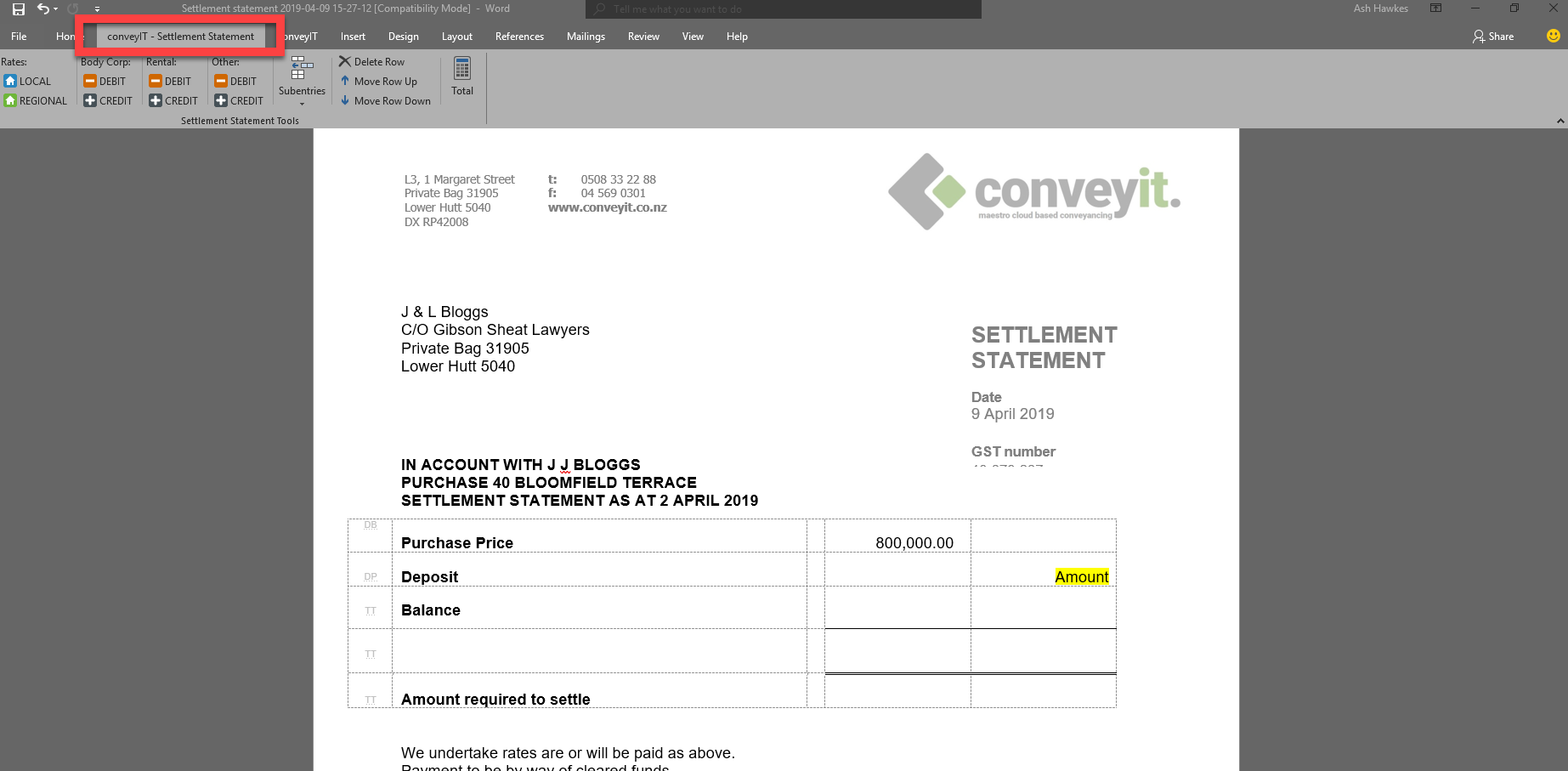 From here you are able to quickly and easily add in a rates apportionment to the document with the following steps.
Click "Local" in the statement ribbon
A dialogue box will now show, fill in the fields with the information required and once completed click OK. Maestro will then place the rates apportionment into the table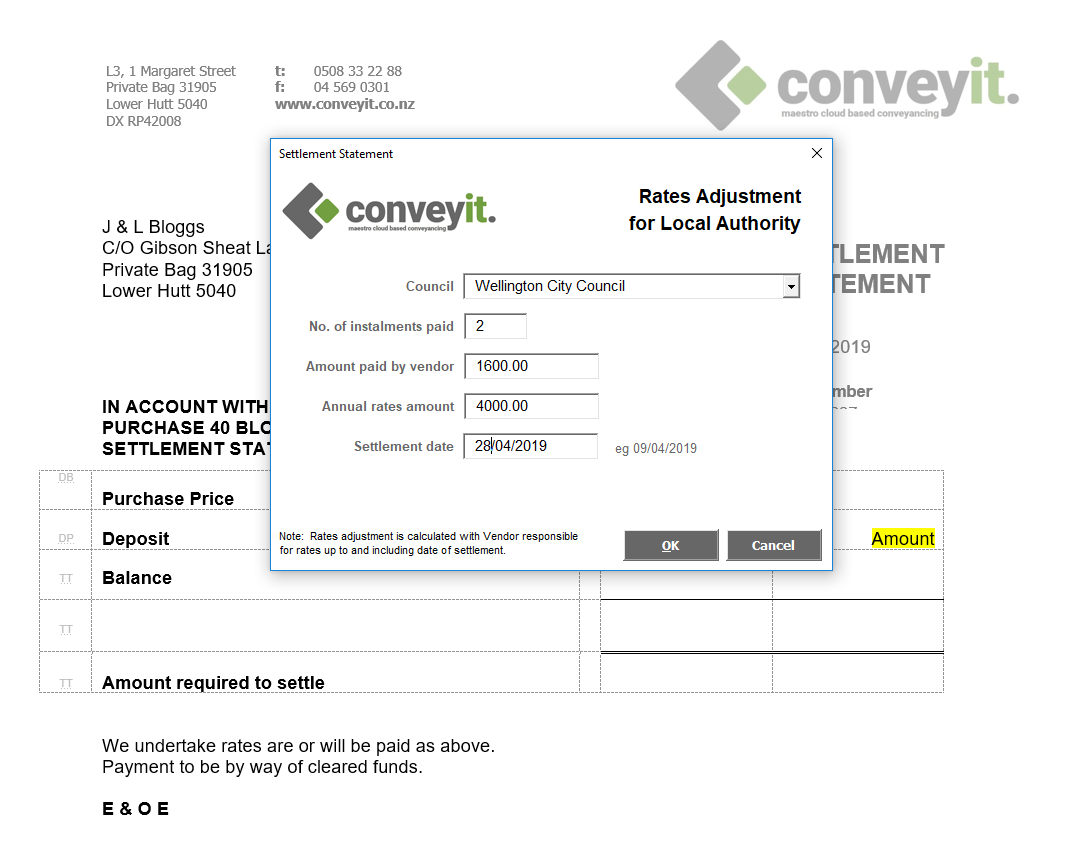 You can repeat this process to add in regional rates when required. Once you are happy with the information in the statement, click total and Maestro will total the statement. Please note if you make any changes to the document you will need to re-total the document.