Global data is a set of information held within conveyIT Maestro. This data can be used to help speed up your workflow data entry.
Global Data contains address and contact information for Law Firms and real estate agencies, council data, Lender information and much more.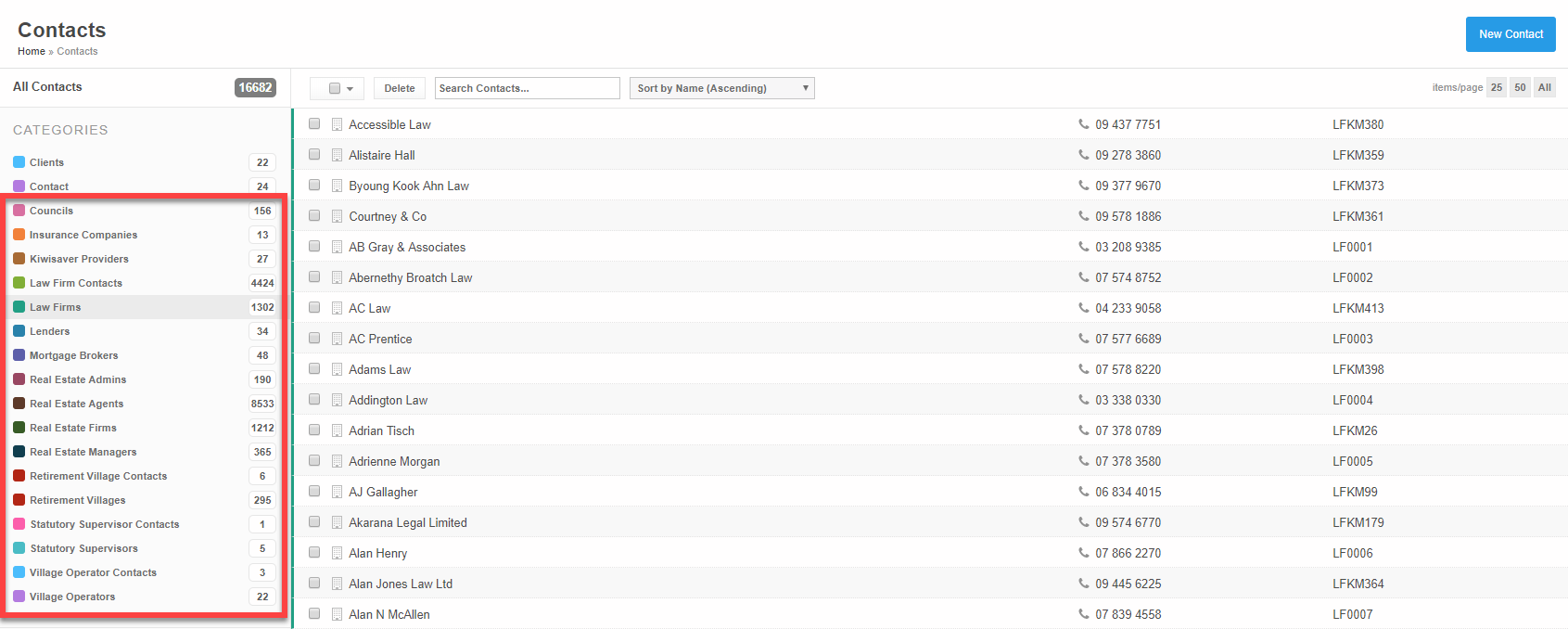 There are a few things that you should know about this data set.
Where can I find Global Data?
In the first instance you can locate and view this data set by click the contact icon shown in the screen shot below:
Who can see this Global data?
All conveyIT Maestro users have access to this data. However, there is some data here that is specific to your firm. This information would be the "Client" and "Contact" information.
Client and Contact information is input into conveyIT Maestro manually by firms' users or automatically via a Sync with your practice management system.
Where does the rest of the Global Data come from?
The Global data set was created by conveyIT and is also maintained by conveyIT. conveyIT have also given Maestro user to update and add to this data set all while conveyIT look to keep the data set updated and in working order.
How do I use the Global Data in my workflow?
Using this data in your workflow is a time saving feature all users should be taking advantage of. The best way to do this is with the following steps
One of the first tasks in the workflow you will be asked to complete is the "update contract data" task.
It is from here that we can use the Global Data. Click on the "Update Contract Data" button as shown in the bottom left of this screenshot.
You will be taken to a new screen where you will select a number of fields on the let hand side. For this example, I have selected "Other Law Firm"
I can now select the first text box and begin to type the other law firm, as you type a list of entries should appear. Select the entry required and the information for that firm will be auto filled in the rest of the fields.
The other author acting information can be populated as well. Once the law firm has been added select the other author acting field and begin to type the name author required. Select the name from the drop down and the details will be auto filled as well.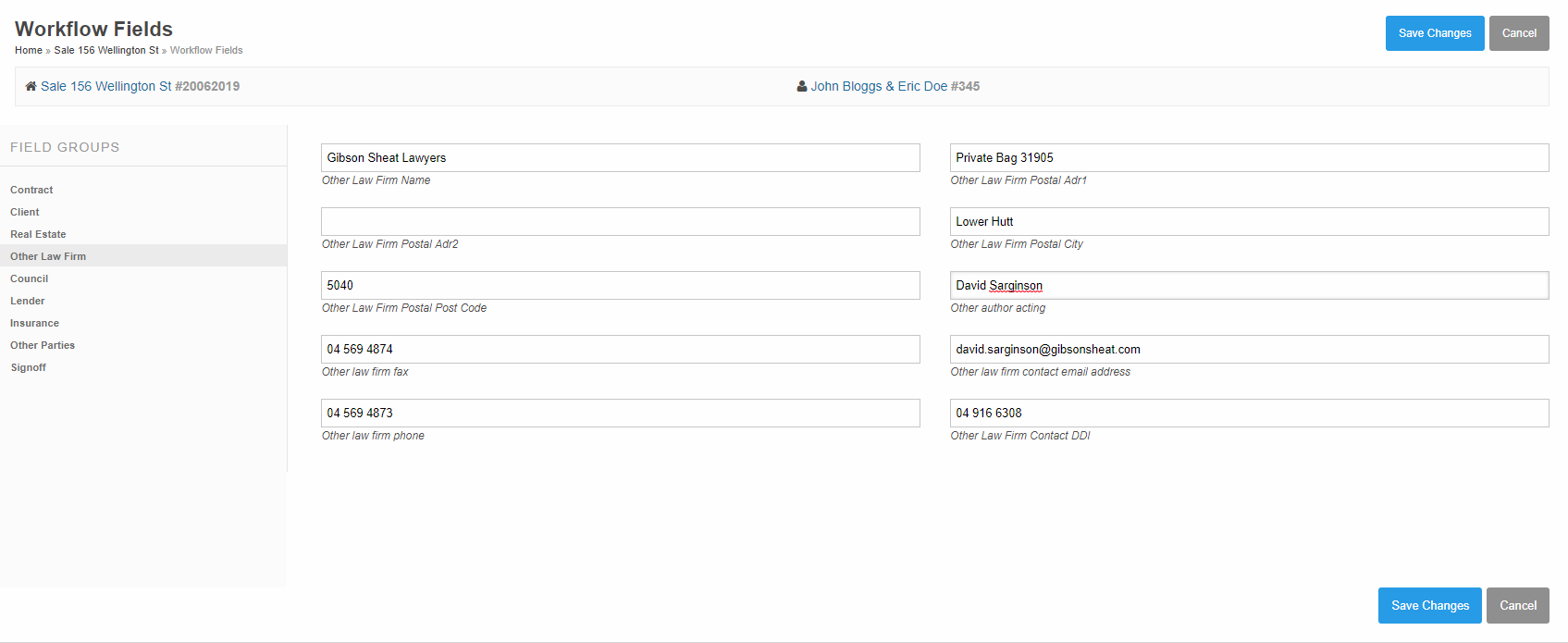 What if the information is not available?
All Fields in the contract data are free text fields that can be updated by the user as is needed. If there is additional information needed, a user can add in all the information required.
Can I save this information that has just been added in?
Once new information has been added in you can hit the "Save Changes" button
Once click a dialogue box will show on your screen
Selecting "Update Global Data" will update the Global data set with the information you have changed or added in. This will update you matter straight away.
If selecting "Updating my matter only" this will update your matter right away however the information add will not make it into the Global Data set for future use.