Restarting a workflow is a useful tool within conveyIT Maestro. Perhaps a workflow has been set up as a sale instead of a purchase, or a transaction that was cancelled is now proceeding and the matter number is to be re-used. Simply restart the workflow.
Restarting a workflow can be done quickly and easily with the steps below: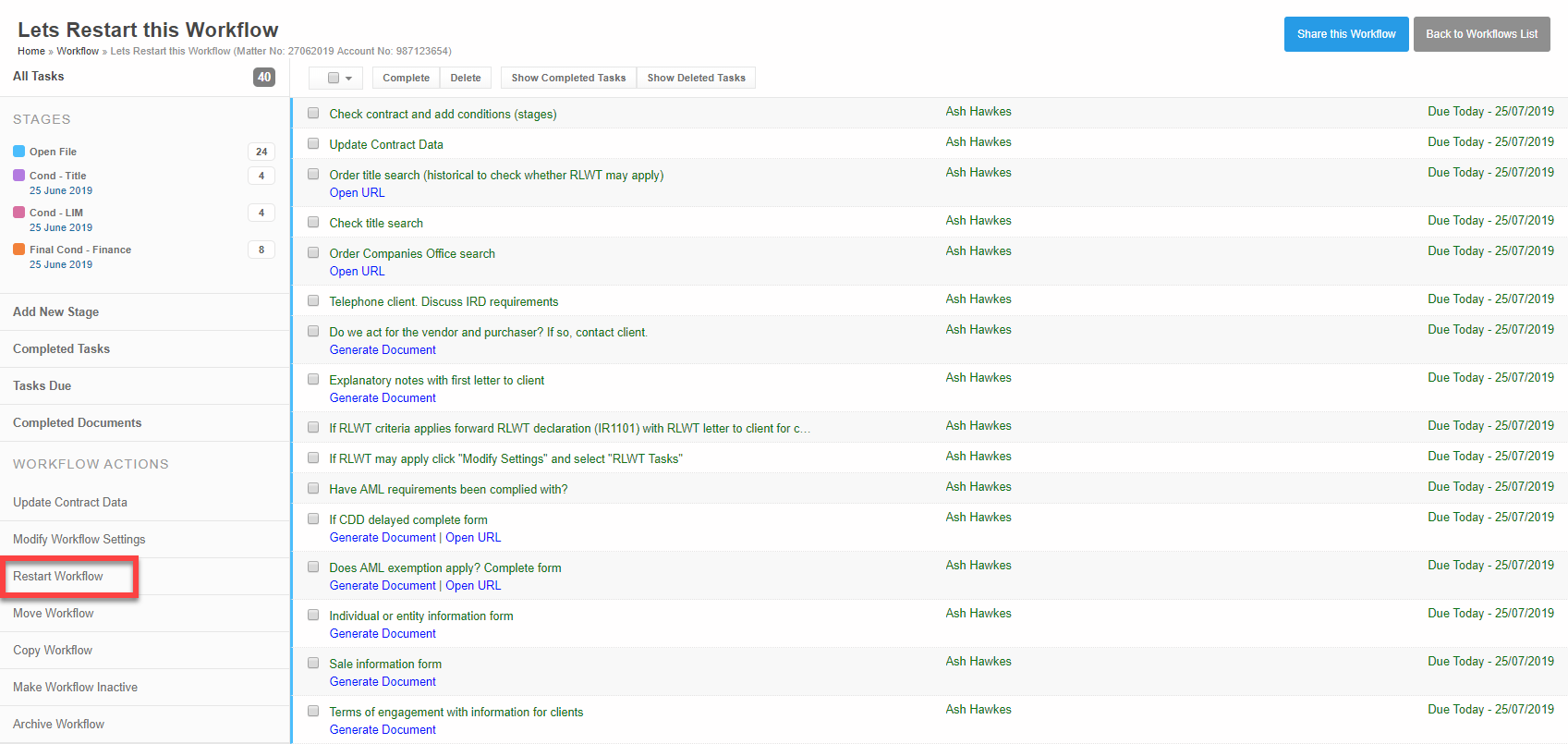 Under workflow actions Select "Restart Workflow"
The Restart Workflow screen will display. Change workflow settings as required, for example, the workflow type.
Select "Restart Workflow"

Note; All existing workflow tasks and changes already made to the workflow (including contract data) will be deleted when the workflow is restarted.